As general thinking, starting a blogging journey is something that seems time-consuming, yet it is not like that. Rather, it can be launch even, within an hour. Today, I will show you the step by step guide on how to start a blog in less than an hour.
A blog is one of the most lucrative additional income generating way. Even, many people's only income source is blogging. Apart from this, the blog also helps to boost your brand, whatever the business you are running. Consequently, it also plays a great role to explore individuals' hobbies.
The physical steps to starting a blog are pretty simple. Anyone can start it- if aims to, within an hour. To do so, you just have to follow some steps accurately. In addition to that also you should understand some terms, Webhosting, domain, theme, CMS, for instance.
How to start a blog in less than an hour- a step-by-step guide for you
Step#1- Choosing A Niche
 This is the first step you need to take. It also is known as the topic. Starting a blog, niche selection is a vital part. Therefore, it should well define the area you are interested in. There is countless niche blogging for, just pick the right one best suited to you.
Keep in mind and find the answer a few things while choosing your blogging niche:
Why I am starting this blog?
On which topic I'm passionate about or interested?
Am I well knowledgeable on the topic I'm going to write about?
Is it helpful for the general people?
What is my long-term goal for this blog?
Is there any specifically targeted audience for my blog?
Above all the asking will help you to pick the right niche for your blogging. Yet, you may start your blog just based on your hobby, however, more specific will make you more successful on your blogging journey.
Step#2- Choosing A Domain Name
This is your blog name, people will find you by this name on the internet. In the entire blog-starting process, domain name selection demands the most concentration. Sometimes it also becomes frustrating due to the unavailability of the name you are interested in.
It is mandatory to choose an eye-catching domain name. Also, the domain name should be as short as possible. So that people can remember it easily. Eventually, your niche should be reflected in the domain name. .com is the best option, yet, it is quite difficult to find a .com with short spelling.
Try to find a dictionary name that makes sense for the readers. Yet, it doesn't mandatory, rather many domain names consist of personal impression, or business, or specific product intro. And, finally don't dare to include any number or special character in your domain name as it is difficult to remember.
There are many domain registrars in the industry such as Namecheap, Bluehost, Godaddy, etc.
Step#3- Choosing A Great Hosting Provider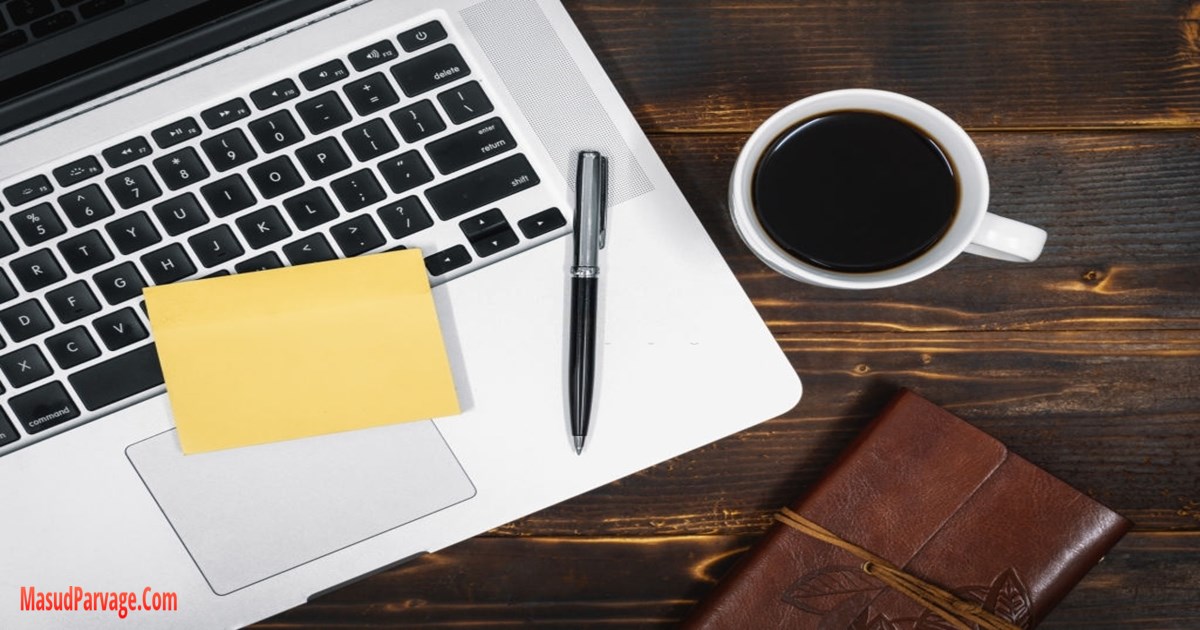 This is such a step in which you should be a little bit more selective. Hosting will enable your blog visible on the internet. Thus, without Webhosting, you can't process your blog on the internet to get visitors. There are different types of web hosting, shared Webhosting, dedicated Webhosting, VPS Webhosting, Cloud Webhosting,  for instance.
Subsequently, in the industry, many Webhosting providers are facilitating their tremendous service for their clients. Few of them operating business with lower price, some is also with a little bit higher rate. Bluehost, Hostgator, InMotion, iPage, for instance, offering the best service compared with others.
As you are just about to beginning of your blogging journey, you should go with iPage Webhosting. Unlike others, it is the topmost inexpensive hosting provider in the industry. Yet, it will enable you to almost all types of features you need as a beginner. It will cost you just $1.99/month for a 36-month pack that also gives you a domain name free of cost for the first year.
Step#4- Choosing The Best CMS
CMS stands for Content Management System that is needed while starting a blog. This is the blogging software you need to run your blog. There is much blogging software in the market you may use, however, with different types of offers and features.
Be that as it may, we strongly recommend you go with WordPress. This is the most popular blogging software in the industry which is trust-worthy also. It has great flare features that make your blogging journey as smooth as you ever thought.
Moreover, the CMS is totally free of cost. Instead, giving you many free plugins to shape your blog rightly as you are interested. Thanks to Matt Mullenweg, founder of WordPress.
WordPress has a user-friendly interface that is very easy to use, even for non-technical people. It is also the most SEO-friendly blogging platform around the web. Have a look at here- Why should you choose WordPress for your blog!
Relatively, the WordPress installation process is cool- just required a few clicks. Unlike others, WordPress contains the most powerful features that help greatly to sharpen your blog as you intend to see it.
There are many CMS (paid/free) available in the market, Wix, Joomla, Shopify, Squarespace, WordPress, for instance. But, WordPress is the single recommended CMS for you and the best reply on how to start a blog in less than an hour– as its installation is the easiest.
Step#5- Install WordPress And Necessary Plugins
 Now, this is the time to install your blogging software- WordPress. It is the most fun part of your blogging job that will take just a few clicks. As an iPage hosting holder, you have already your hosting account with the domain name.
Then, now first log in to your iPage hosting account and follow the steps below;
Click on the "Install WordPress" icon.
Select the "Do It Yourself" version and then hit on the "Install" icon.
Now click on the "Check Domain" icon.
This click hit their terms & conditions button that acknowledged and agreed by you.
Now the last one clicks on the "Install Now" button and you are all set!
By the last click, you have installed your blogging software WordPress successfully. Now, you have to install some most essential plugins to make your blogging expedition smooth and easy.
Thanks to WordPress once again as it enables you to experience some important plugins free of cost:
Necessary plugins for WordPress blog:
Rank Match– To ensure your website content SEO rightly. It will guide you on how to gain ranking on Google and get more traffic to your site.
Updraft Plus– This is for restore or back up your website content.
Pretty links– If you are starting an affiliate site, this is very crucial for you to install.
Wordfence Security– This plugin will ensure your site security.
Contact form 7– it is one of the popular contact forms in the WordPress plugins respiratory.
Social Snap– a great social sharing plugin for your blog.
Apart from the above list, you also need to install a few more plugins that offered by WordPress free. And the installation process is very easy;
Go to your WordPress dashboard and select the "Plugins" button.
Click on the "Add New" button.
Search the plugin you need, after finding that, click on the "Install Now" icon.
Then- after installation complete, hit on the "Activate" icon.
Step#6- Choose SEO friendly WordPress Theme
 Now, this is the time to make your blog with a decent design. Bloggers love to call it the theme. To make a decent look at your blog, WordPress offers plenty of themes to use and most of them are free.
You can choose the best fit for you that reflects your blogging niche from thousands of themes. But, we strongly recommend going with the Mythemeshop. Due to it is more convenient for beginners. Also,  a wide range of collections that will surely amaze you. Visit mythemeshop.com
Follow the process below to install a theme:
Go to your WordPress dashboard
Find the "Appearance"
Select the "Themes" button
Find the "Add New" and upload your theme from your computer
Click on "Install" and "Activate"
Step#7- Start Writing
This is the final part to tell on how to start a blog in less than an hour. All the technical steps you have done successfully. Therefore, now time to brainstorm some great ideas that attract visitors to your site. Keep in mind, people often search by how, when, why- mostly.
In addition to that, your personal experience may make your writing more realistic to read. Never write from your perspective point of view, instead of the readers. Think of yourself as one of the readers, which will help you greatly to create something readers like.
A blog post run by the reader's choice mostly and considered as the key factor regardless of the blog's nature. Thus, be with the right information and intention making topics that are also trendy.
To make the final word on how to start your blog – we have described here some very easy and inseparable items. It will help you greatly if you intend to start a blog.
Even, it will cost you less than an hour- we guaranteed. For that, you must follow the steps whatever we've briefed here.
If you need any assistance to get started, Kalbi Tech offers you an exclusive on-page optimization service for absolutely free. Get started now.
If you like this guide on- how to start a blog in less than an hour; share this with your all friends and fans.